PDB50: The Game
10/26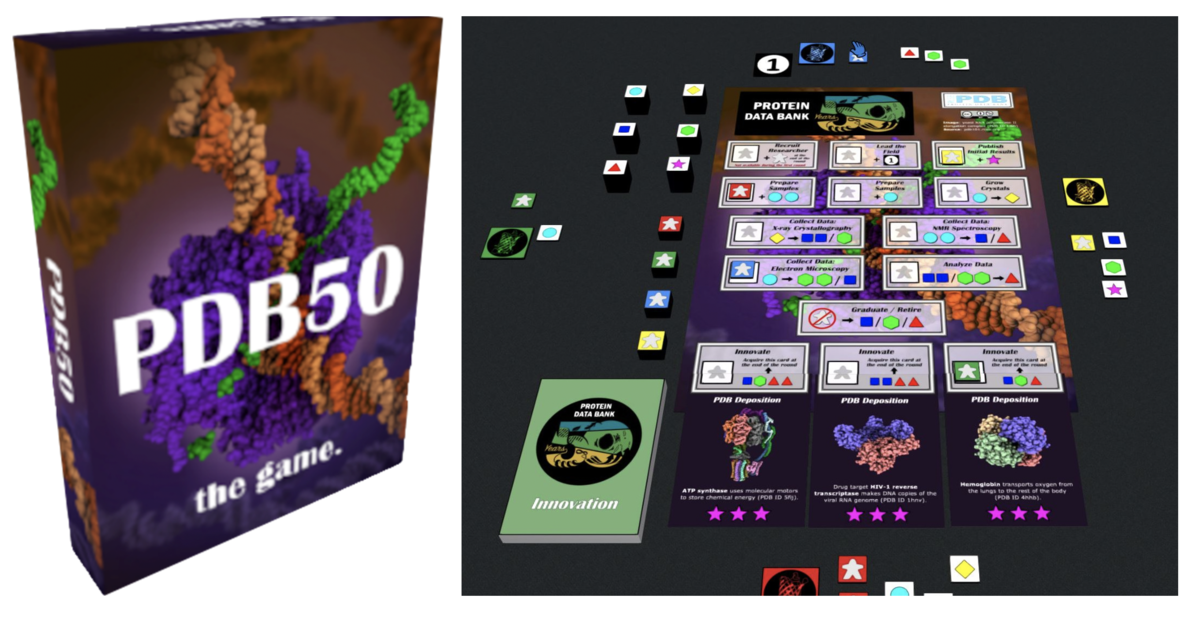 PDB50: The Game was created and designed by biocurator Brian Hudson.
This game celebrates the 50th anniversary of the PDB by giving players the opportunity to explore the process of structure discovery.
Build your research team and use the tools of structural biology to make ground-breaking discoveries. Prepare samples and grow crystals. Use X-ray crystallography, electron microscopy, and NMR spectroscopy to collect the data necessary to complete a project and deposit a structure to the PDB. Then, move on to the next project...but keep an eye on the competition and try not to get scooped!
Players can download a PDF that contains all the parts of the game or play online with friends at Tabletopia.