Molecule of the Month
Small biomineral crystals are used to build bone, eggshells and even tiny compasses.
Read More
Quarterly News (see archive)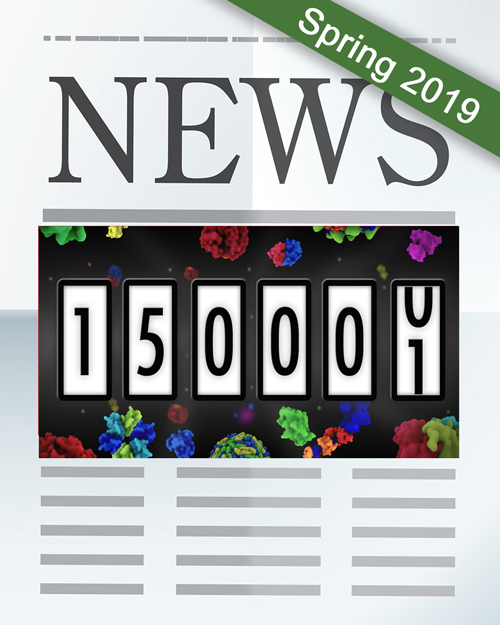 PDB Reaches a Milestone 150,000 Structures; Superbugs! How Bacteria Evolve Resistance to Antibiotics; and a Molecule of the Month User Survey.&nbspSpring 2019 Newsletter
Annual Reports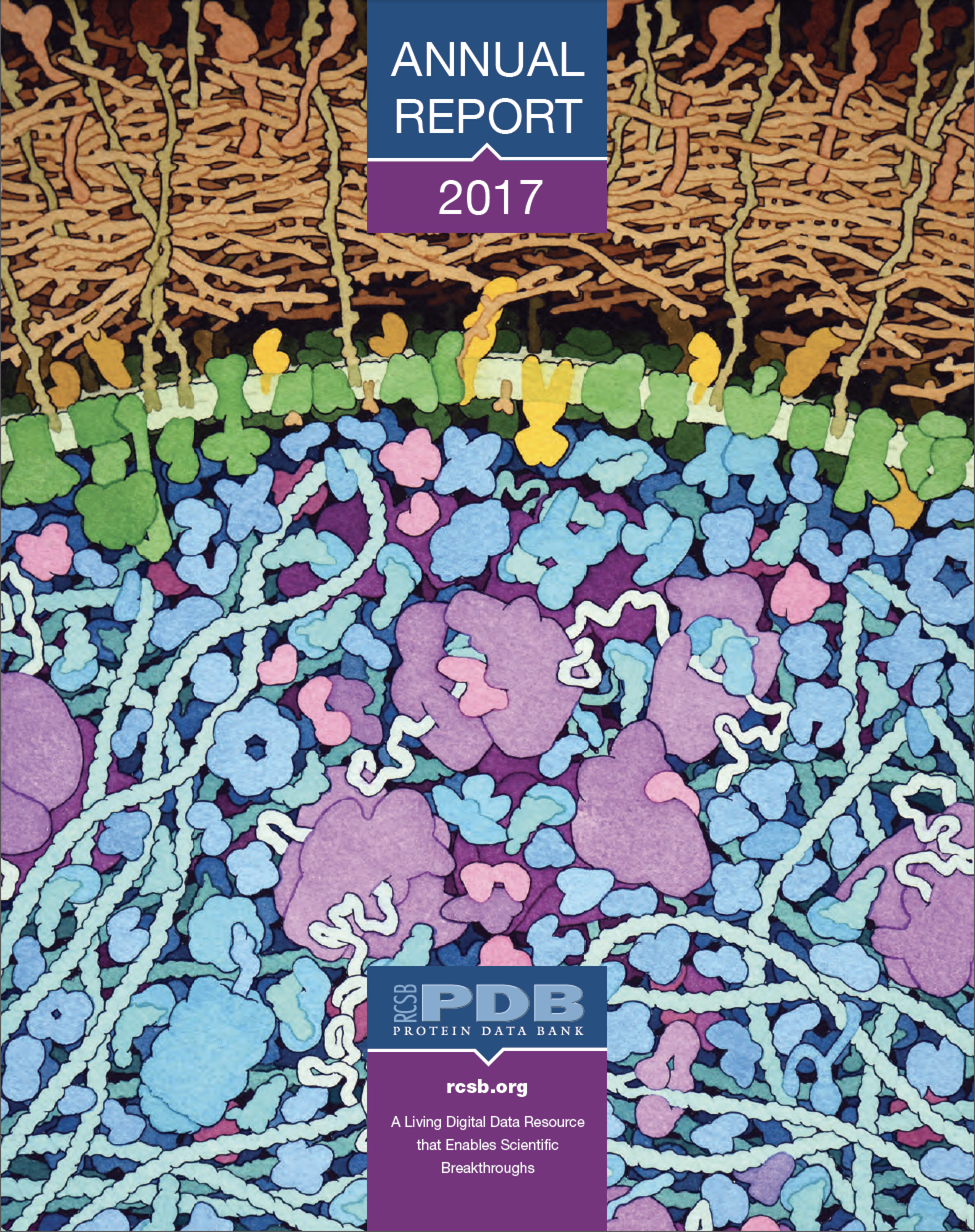 Download the 2017 Annual Report (PDF) for an overview of data deposition, query, outreach, and education activities.