VAX Paintings
08/03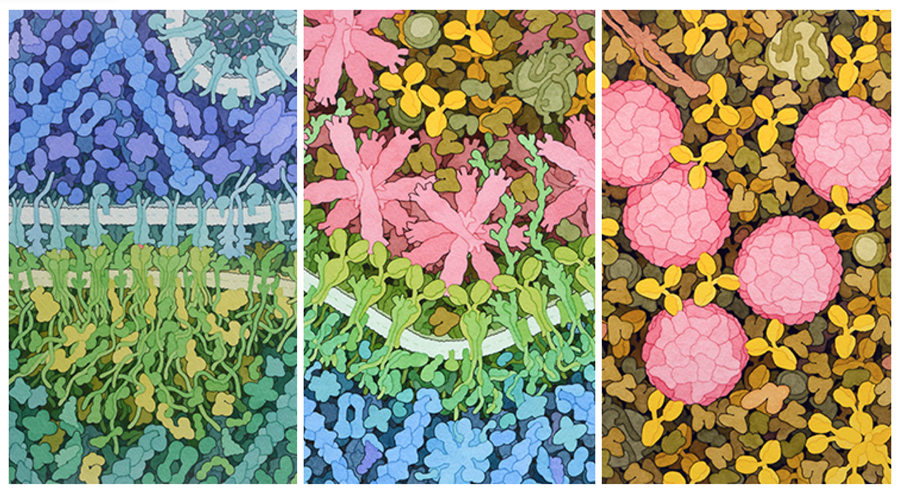 Molecular Landscapes by David S. Goodsell
Some of the Molecular Landscapes by David Goodsell explore the molecular basis of vaccines.
Immunological Synapse, Influenza Vaccine, and Poliovirus Neutralization are part of the VAX series. A painting of the SARS-CoV-2 mRNA Vaccine is also available.
These paintings are designed to be accurate representations of the biological processes, but also serve as a celebration of a miracle of modern medicine.
The watercolor paintings of David S. Goodsell integrate information from structural biology, microscopy and biophysics to simulate detailed views of the molecular structure of living cells. Proteins, nucleic acids, and lipid membranes are shown; small molecules, ions, and water are omitted for clarity.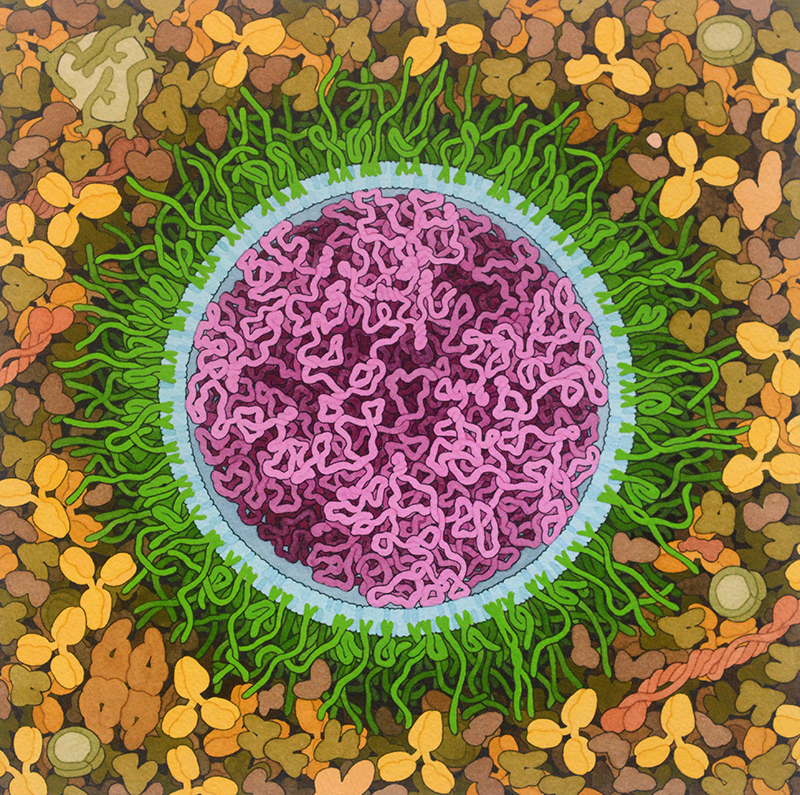 SARS-CoV-2 mRNA Vaccine
, 2020
Illustration by David S. Goodsell, RCSB Protein Data Bank; doi:
10.2210/rcsb_pdb/goodsell-gallery-027