Explore Sequence-Structure Relationships
08/25
Protein Feature View visually maps a PDB chain (or "instance") to corresponding sequences from UniProtKB and annotations from external resources in different "tracks" to enable explorations of structural and biological features.
This tool integrates
Secondary structure, angle/distance outliers, protein-ligand binding sites or disulfide bridges (from PDB data)
Biochemical and biomedical features (from UniProtKB)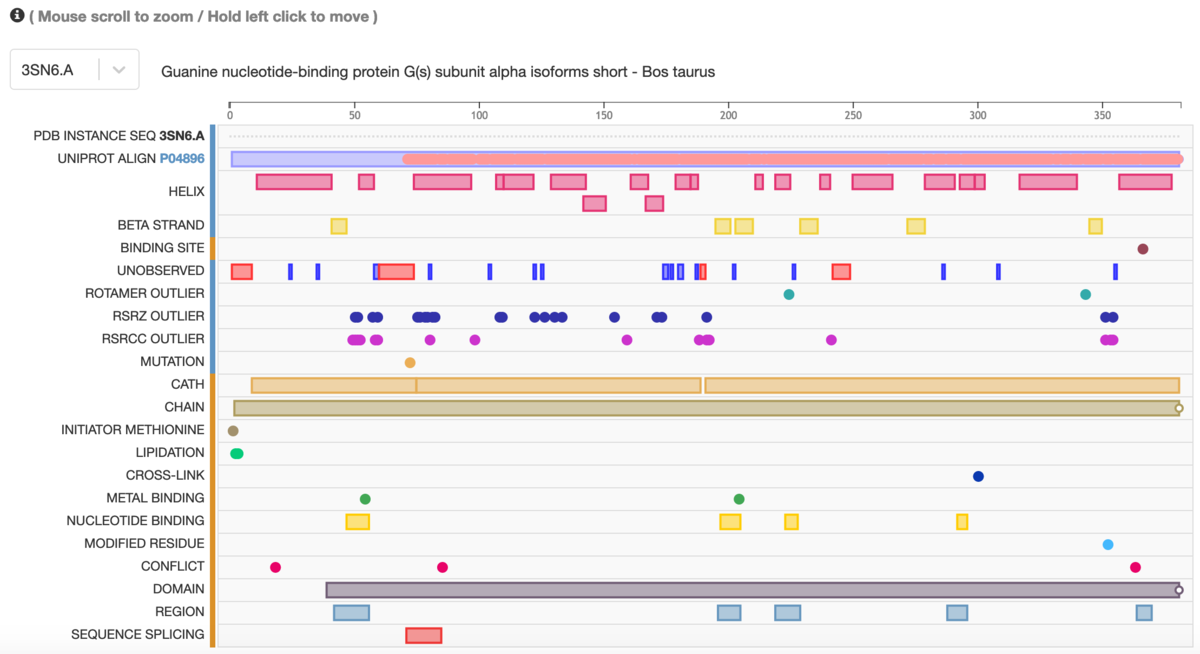 Protein Feature View for 3sn6
. Zoom in with the mouse or two fingers for a granular view that includes amino acids; click to highlight specific areas; hold and click to move left/right
The Macromolecules section on a Structure Summary Page provides a truncated Protein Feature View. Selecting the Sequence tab launches the expanded view for the structure.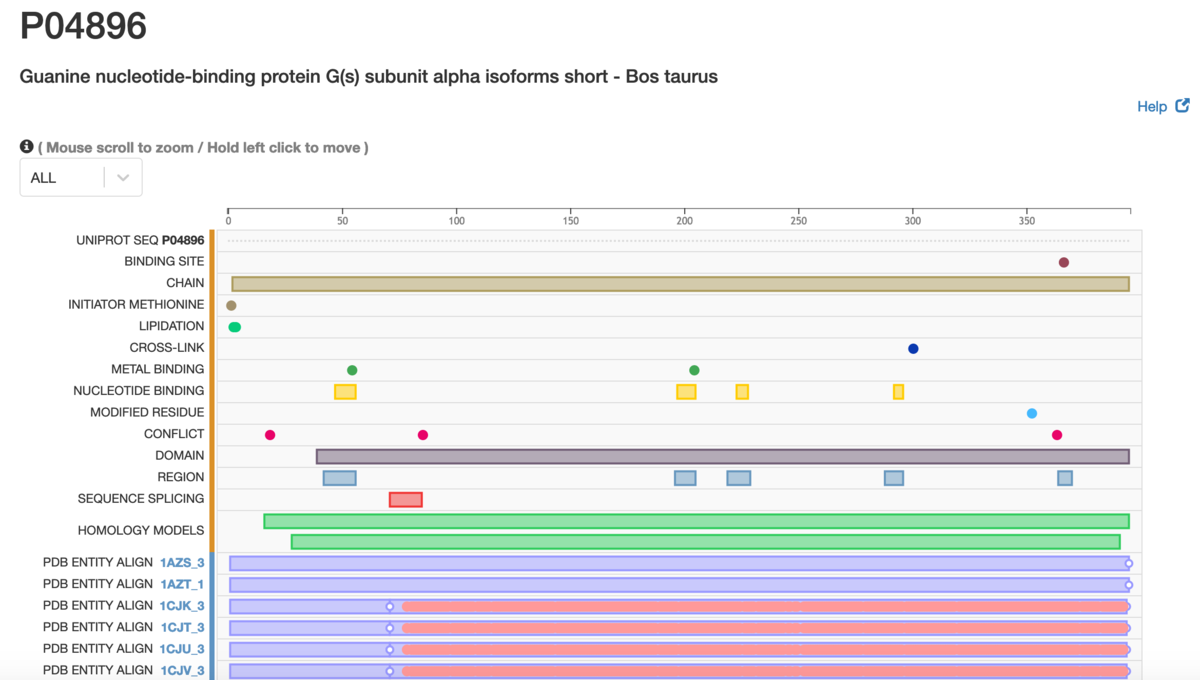 Protein Feature View also maps a UniProt sequence to all corresponding structures in the PDB. Access this feature from the Macromolecules section on a Structure Summary Page or enter the UniProt ID in the URL rcsb.org/uniprot/.
Visit the Help Documentation for complete details.