Visualize Related Features
---
Protein Feature View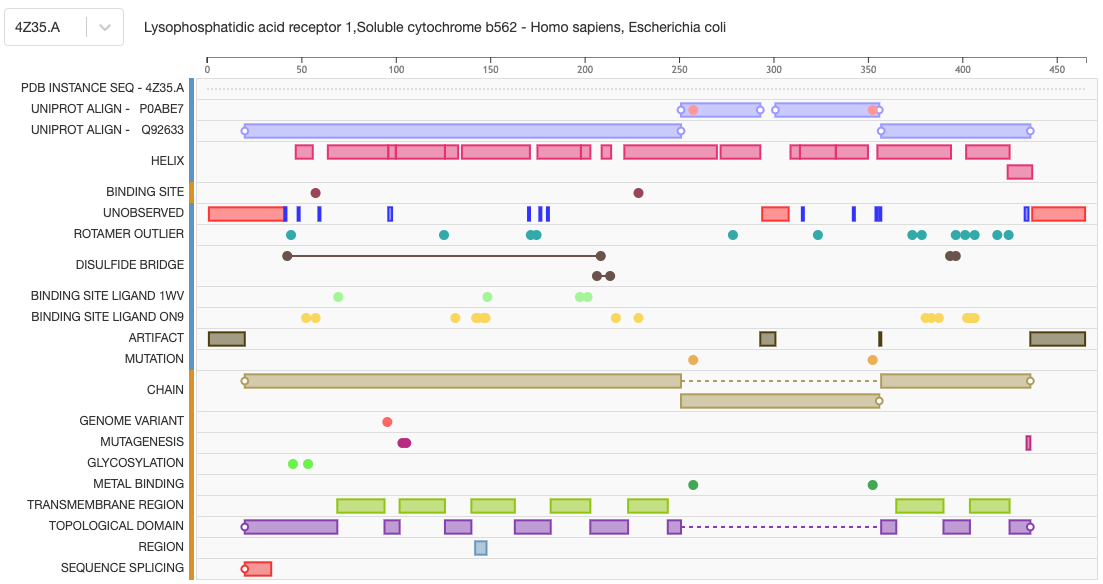 Provides a graphical summary of biological and structural protein features of PDB entities and how they correspond to&nbspUniProtKB&nbsp sequences. It loads features from RCSB PDB webservices and third party resources such as UniProtKB, CATH or SCOPe.
Learn more about&nbsp Protein Feature View.
Examples:&nbspSARS-CoV-2 spike glycoprotein,&nbspH-Ras, and&nbspBRCA1
This feature is available in Structure Summary pages and Instance Sequence pages.
---
Genome View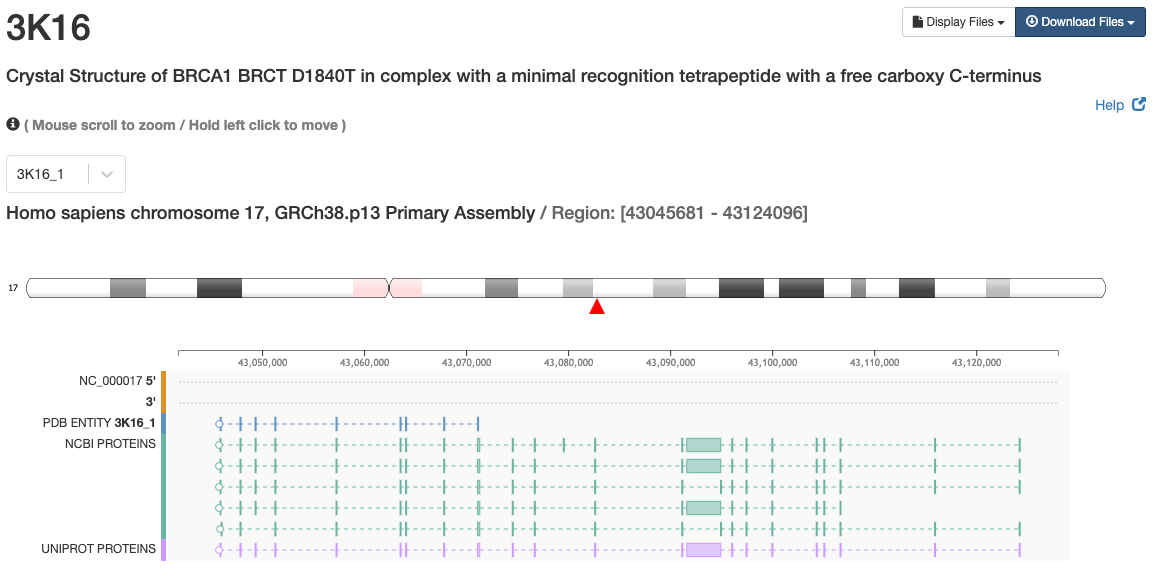 Illustrates the correspondences between PDB Entity sequences and genomes. When the relationships between PDB Entities and genes are available, PDB Entity sequences are mapped to their genome positions to show which regions of a gene are available in the Entity coordinates.
Learn more about&nbspGenome View.
Examples:&nbspBreast Cancer 1 (early onset) , SARS-CoV-2 spike glycoprotein and H-Ras (shown image).
This feature is available from the Structure Summary page Genome tab.