Education Corner: Inktober SciArt
10/13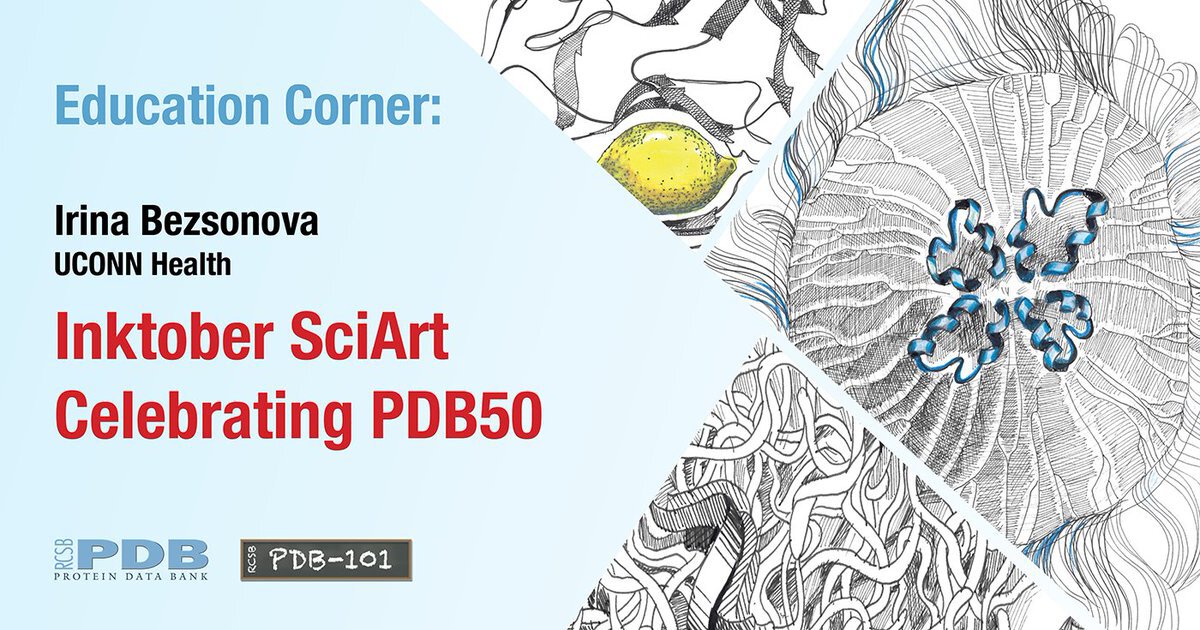 Sign up to receive electronic updates each quarter.
In the Winter 2022 Newsletter, Irina Bezsonova (UCONN Health) describes how she created Inktober SciArt Celebrating PDB50 during the celebrations of the 50th anniversary of the PDB. Images of her amazing PDB-inspired drawings are available for download.
Visit RCSB.org/pdb50 and https://wwpdb.org/pdb50 for other PDB50 celebration materials, including review articles, games, and other special features.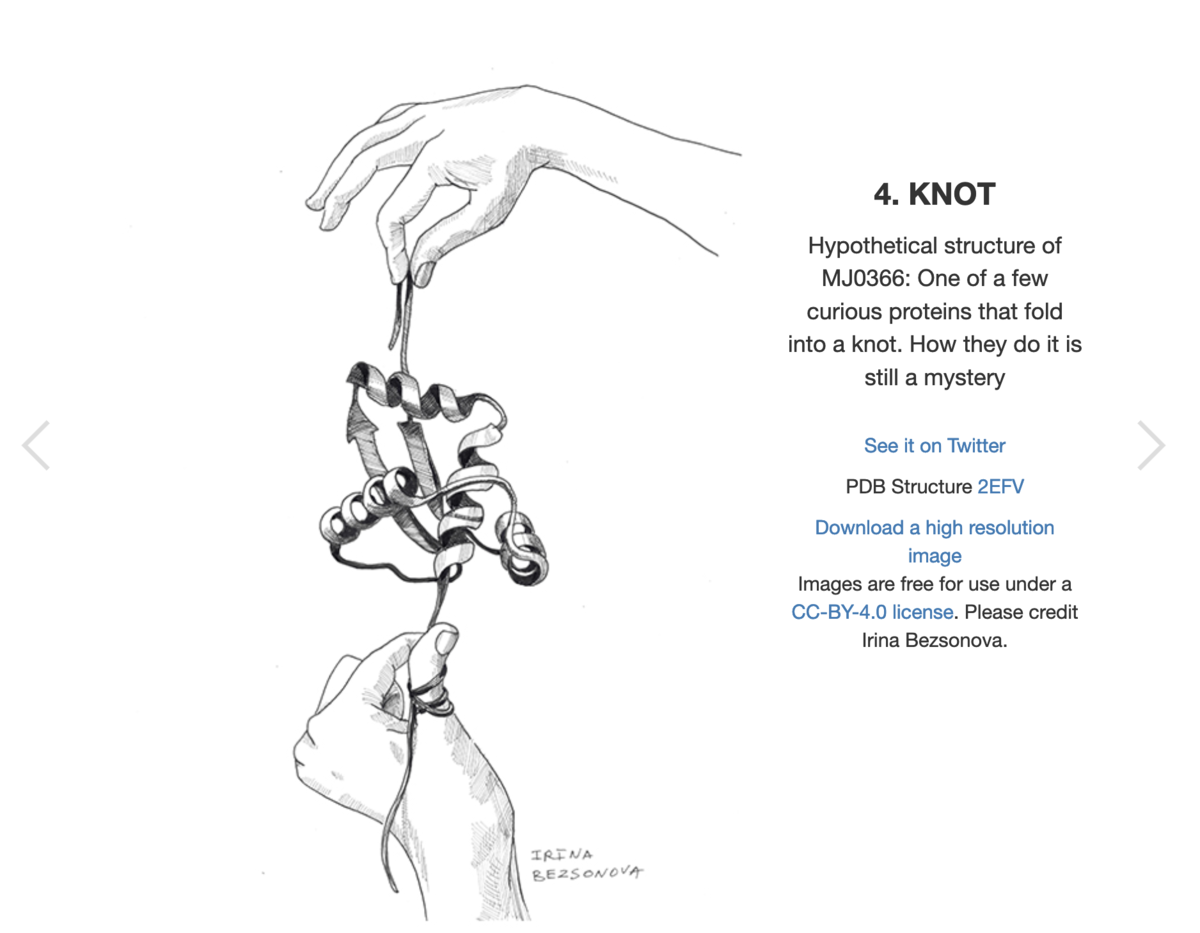 Published quarterly, each
Education Corner
describes of how community members use the PDB and related resources.
Contact
info@rcsb.org
to contribute.